What Happens When Your Child is Accused of a Juvenile Crime in CT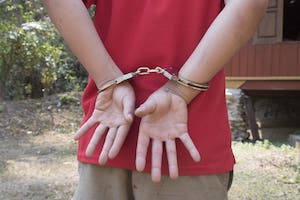 One of the worst fears for any parent is seeing their child in trouble with the law. Even worse is the idea of your child being incarcerated and placed behind bars.
The terrifying reality is that it does happen. Every year an average of 11,000 children are arrested for juvenile crimes in the state of Connecticut alone.
Another terrifying statistic? Three thousand of them will be found guilty and convicted under the state's juvenile justice system.
One of the most important things any Connecticut parent can do is understand the juvenile system. Just this bit of education can go a long way in helping guide your child through any consequences he or she may face.
An Overview of the Connecticut Juvenile System
In the state of Connecticut, an individual is classified as a juvenile if they are under 18 years of age. They are subject to the same laws and legislation as any adult would be charged under the same state or federal statutes.
A key difference: juvenile delinquency is usually subject to lesser penalties unless they are transferred to adult court.
The Superior Court for Juvenile Matters
The Superior Court for Juvenile Matters is the facility that holds exclusive jurisdiction over every Connecticut juvenile offender. It is the highest court in the juvenile system in Connecticut. Together, they form a state system level of other juvenile courts and facilities used to address the criminal activities of juvenile offenders.
Juveniles Transferred From the CT Juvenile System
Juveniles aged 15 years or older are transferred to an adult court when charged with a Class A or Class B felony. Additionally, those 15 years and older charged with a Class C, D or other unclassified felonies may be transferred at the discretion of a Juvenile Matters Judge.
In most cases, a judge in an adult court can overturn this decision and return the youths back to a juvenile court. So how does a transfer happen in the first place? It occurs through the juvenile court process.
The Juvenile Court Process in Connecticut
We clarify the statement above because not all types of juvenile cases ever come before a judge. Those that don't are called non-judicial cases and those that do are deemed judicial.
Non-Judicial Cases
Non-judicial cases are for less severe offenses. Offenders are usually placed under supervision by a juvenile probation officer, instead. The assigned officer can either dismiss the case, place the offender under non-judicial supervision for up to 180 days, or recommend judicial handling.
If the juvenile offender does not satisfy the conditions of his supervision period, the officer and refer the juvenile to a prosecutor to be tried for the original charges.
Judicial Cases
Judicial cases address severe offenses like drug trafficking, firearms, etc. Besides instances where a juvenile probation officer has referred the case, juveniles may also be seen when there is a history of juvenile delinquency or if the juvenile denies the charge.
If the juvenile denies the charges, there are two more parts to the court process:
Adjudicatory Hearing: The court finds the defendant juvenile guilty or not guilty.
Dispositional Hearing: The court decides on sentencing when the juvenile is found guilty.
Ensuring Justice for Connecticut Juveniles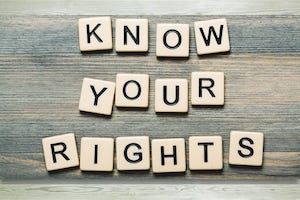 Being convicted of juvenile delinquency can greatly affect your child for the rest of their lives, stunting a number of future education, employment, housing, and financial opportunities.
That said, juveniles are also an extremely vulnerable segment of the CT population, and they aren't always fully aware of their rights. This is the primary reason youth advocacy groups like the Connecticut Juvenile Justice Alliance (CTJJA) exist.
You can learn more about your child's rights by visiting their sites and calling for more information. And should your son or daughter ever face accusations of juvenile crime, be sure to consider a Connecticut attorney who has experience with the juvenile court system.
About the Author
Douglas D. Rudolph practices criminal defense law with two guiding principles in mind: that you are someone who deserves to be treated with dignity and respect, and that you are innocent until proven guilty. Those are beliefs that have served him well so far in New Haven and across Connecticut, where he has built a reputation as someone who truly cares about his clients and will fight aggressively for them. His work has earned him a number of prestigious awards, including landing on The National Trial Lawyers Top 40 Under 40 list two years in a row and being named to the Top 10 Under 40 by the National Academy of Criminal Defense Attorneys in 2018.
Client Reviews
Get in Touch
Fill out the contact form or call us at
(203) 343-7579
to schedule your free consultation.
1

Proven Record of Success

2

Free Consultation

3

Contact Us Today