Your Guide to Drug Trafficking Charges in Connecticut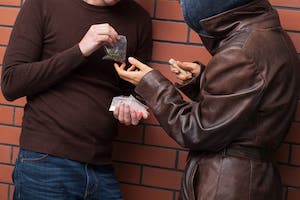 The War on Drugs is still raging, although the focus of law enforcement officers has shifted over the decades.
With opiate deaths at record highs, more arrests have been made in connection to heroin, fentanyl, and other drugs. If you live in the Waterbury area, you might have heard about one of these big arrests.
New Haven Family Runs Drug Trafficking Ring Throughout County
In late October, 15 people were arrested in connection to a family-run trafficking ring that distributed heroin and fentanyl throughout New Haven County.
Included in the 15 suspects is a man suspected of leading the ring from a cell in prison. He was already in custody during the arrests but may face additional charges.
During raids on the alleged ring, law enforcement officers found 6 kilograms of alleged opiates, an additional 100,000 bags of opiates ready to be sold on the street, over 1,000 pills, a firearm, and approximately $50,000 in cash.
Suspects will be charged with crimes including distribution and possession with intent to distribute heroin and fentanyl.
Distribution and trafficking charges are serious business in the state of Connecticut. Offenders can face decades behind bars but may face different penalties than they would in other states.
How Connecticut Defines Drug Trafficking
Many states have separate charges for possession, sale, and trafficking drugs. Connecticut is different. They loop manufacture, distribution, sale, prescription, and dispensing into a single charge with a single set of penalties.
Generally speaking, whether you are making, moving, or selling drugs, offenders often face the same repercussions. Then, "trafficking" is usually a separate charge specifically reserved for moving or possessing large quantities of drugs.
If someone is accused of moving drugs across state borders, they might face federal charges in addition to dealing with Connecticut state laws. Should drugs amount to a quantity large enough to catch federal agents' interest, they may also take on the case.
In most cases, however, offenders are limited to being the subject of state prosecution (and penalties.)
Penalties for Drug Trafficking in Connecticut
Connecticut determines charges and penalties based on a few factors:
The type/how much of drug involved (narcotics, hallucinogens, marijuana, etc.)
Whether the offender was dependent on drugs
The offender's criminal record
For example, if you are found guilty of selling narcotics or hallucinogens, you may face up to 15 years behind bars and $50,000 in fines.
Mandatory Minimums
If you are not dependent on the drugs, penalties may increase to 20 years behind bars or even life imprisonment. Mandatory minimum sentences for this charge start with a five-year jail sentence.
Other Controlled Substances
If you are found guilty of trafficking or selling drugs that are not mentioned above (including at least 1 kilogram of marijuana,) you will face up to seven years behind bars and up to $25,000 in fines.
Multiple Convictions
Those penalties will increase if you are charged on similar charges again. Penalties for subsequent offenses include up to 15 years behind bars and up to $100,000 in fines.
Conditional Release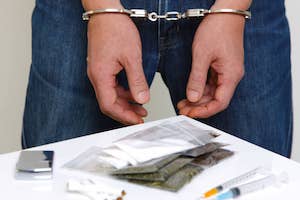 There are alternative sentences available in special circumstances. The court may sentence an offender to up to three years in prison and set them free on conditional release.
This sentence, however, will come with additional terms and requirements that the offender must meet in order to get a conditional release.
Navigating drug trafficking charges through the Connecticut court system can be a complicated task, and certainly one you don't want to take on alone.
There are strategies for people who are charged with drug crimes and want to avoid prison time. Reach out to a Connecticut drug crimes lawyer for information on how to fight back on charges and regain your freedom.
About the Author
Douglas D. Rudolph practices criminal defense law with two guiding principles in mind: that you are someone who deserves to be treated with dignity and respect, and that you are innocent until proven guilty. Those are beliefs that have served him well so far in New Haven and across Connecticut, where he has built a reputation as someone who truly cares about his clients and will fight aggressively for them. His work has earned him a number of prestigious awards, including landing on The National Trial Lawyers Top 40 Under 40 list two years in a row and being named to the Top 10 Under 40 by the National Academy of Criminal Defense Attorneys in 2018.
Client Reviews
Get in Touch
Fill out the contact form or call us at
(203) 343-7579
to schedule your free consultation.
1 Proven Record of Success
2 Free Consultation
3 Contact Us Today