Not All Violent Crimes are Separated by Degree in CT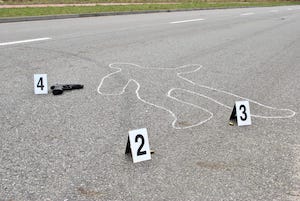 Not all states have the same penalties for the same crime. Not all states classify crimes in the same way, either. There is one thing that everyone can agree on, though: murder is the most serious crime and always comes with the stiffest penalties.
Taking another person's life is undoubtedly regarded as more severe than taking their property, trafficking large amounts of drugs, or running a fraudulent company. In particular, not all states classify murder in the same way.
That being said, Connecticut is unique in that it has four different murder crimes that are all considered Class A felonies: murder, felony murder, capital felony murder, and arson murder.
First, a quick peek at what all Class A murder crimes have in common…
What Do All Class a Murders Have in Common in Connecticut?
The shortest answer? Intention.
Manslaughter may take another person's life, but it is done often with the intention to only harm that person or cause serious bodily harm to a person other than the victim.
In murder cases, prosecutors must prove that the defendant had the intention to commit a felony crime, which may include the murder itself. Defendants may argue that extreme emotional disturbance, rather than the intention to murder, was behind their actions.
So what is the difference in intention among the four types of murder charges we find in Connecticut?
Murder Means You Intended to Cause a Death…and It Happened
Unless special circumstances lead to felony or arson charges, the defendant will be charged with murder.
Connecticut law says "A person is guilty of murder when, with intent to cause the death of another person, he causes the death of such person or of a third person or causes a suicide by force, duress or deception."
Penalties for murder in Connecticut always include a prison term of 25-60 years.
When Murder Occurs During the Course of Committing a Felony
If murder is not premeditated but occurs during the course of a felony, it may still be considered murder under Connecticut law.
Felony murder is a murder that is committed while the defendant is in the process of committing or fleeing any of the following felony crimes:
Robbery
Burglary
Third-degree sexual assault
Third-degree sexual assault with a firearm
First and second-degree escape
Felony murder charges are more severe than murder charges, and may also result in the death sentence or life in prison without parole.
An Arson Murder Charge is Separate From Other Felony Murders
One felony charge gets a separate murder charge in the state of Connecticut: arson. Connecticut law states that arson murder occurs when "acting either alone or with one or more persons, [a person] commits arson and, in the course of such arson, causes the death of a person."
Penalties for arson murder include life imprisonment without parole.
Murder Occurring With "Special Circumstances" is a Capital Felony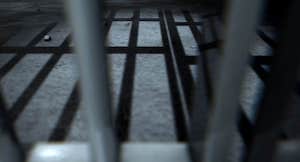 The job position of the victim may influence the charges placed on the defendant. The number of people murdered at one time may also change the charges from murder to a more serious charge: capital felony murder.
This charge may also be referred to as "murder with special circumstances." Defendants may be charged with capital felony murder if any of the following are true:
The victim is a police officer, state marshal, conservation officer, Department of Correction employee, or firefighter
The defendant was hired to commit the murder
The offender has a previous murder conviction (or is serving a life sentence at the time)
The murder is committed during a sexual assault or kidnapping
Two or more people were murdered during the course of the crime
The victim was under 16 years of age
A person convicted of capital felony murder may be sentenced to death or life imprisonment without the chance of parole.
Defense Strategies for Violent Crimes in Connecticut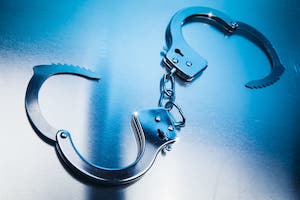 Murder charges are clearly very serious offenses. But that doesn't mean that an arrest or a charge is a life sentence. Every person is innocent until proven guilty. And there are ways to prove that you are not guilty.
Possible defense strategies for violent crimes include:
Self-defense or defense of a third person
Defense of property or premises
Mistake of fact
Mental state, such as extreme emotional disturbance
Not all of these defenses will result in dropped charges, but it may help to reduce the charges and penalties against you. Reach out to a Connecticut criminal defense lawyer immediately if you have been accused or charged with murder or related violent crimes.
About the Author
Douglas D. Rudolph practices criminal defense law with two guiding principles in mind: that you are someone who deserves to be treated with dignity and respect, and that you are innocent until proven guilty. Those are beliefs that have served him well so far in New Haven and across Connecticut, where he has built a reputation as someone who truly cares about his clients and will fight aggressively for them. His work has earned him a number of prestigious awards, including landing on The National Trial Lawyers Top 40 Under 40 list two years in a row and being named to the Top 10 Under 40 by the National Academy of Criminal Defense Attorneys in 2018.
Client Reviews
Get in Touch
Fill out the contact form or call us at
(203) 343-7579
to schedule your free consultation.
1

Proven Record of Success

2

Free Consultation

3

Contact Us Today