Connecticut Grants Greater Privacy for Juvenile Felony Trials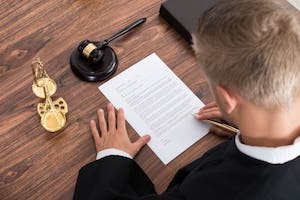 A stark separation between juvenile and adult defendants, the laws governing crimes committed by underage offenders have always allowed for greater privacy.
These are the laws that protect a minor's name from being shared in the media and other public forums, for instance, when they've committed a juvenile offense.
So what happens when a juvenile offender has committed a felony?
Normally, these charges are processed as if the juvenile were an adult, which, in some cases, can nullify the privacy privileges juveniles are afforded. Connecticut recently passed a law, however, affording greater privacy protection to juvenile felony offenders.
Connecticut Ensures Every Juvenile's Privacy From the Public
Traditionally, juvenile defendants between the ages of 15 and 17 who were charged with murder, class A felonies, or certain class B felonies, would be charged as adults. This also meant their trials would be held in an adult court.
In adult courts, offenders have no right to privacy. Their information may be retained on the public record and these trials are open to the public.
The new law says that minors charged with felony-level crimes do still have rights to privacy and may request secrecy and other privacy-related protections during their trials, including:
The right to a trial that is not open to the public
The right to hold trial proceedings separately from adult proceedings
The right to confidential records the same as other juvenile offenders
From initial arrest through court trial and sentencing, this new law ensures that every juvenile offender is afforded the same level of privacy throughout the process. At no point will information about a juvenile's case be legally available to the public in Connecticut.
What to Do When Your Connecticut Teen is Facing a Felony Trial
If your teen has already been charged with a juvenile felony, and your family is currently awaiting trial, there is still time to ensure your child's privacy.
Your first step is to contact the courts handling your son or daughter's case. Because the legislation is so newly enacted, one way to make sure your rights are being protected is by consulting an experienced Connecticut criminal defense attorney who also has extensive experience working with juvenile courts.
The juvenile justice system operates separately from the adult court system, and it is vital you follow procedures correctly and within the proper time limits.
Connecticut's new law is expected to have a far-reaching impact on juvenile felony offenders, and partnering with the right defender will ensure your child has the best possible chance at a fair shake.
The New Law's Impact on Connecticut's Juvenile Felony Offenders
For juveniles charged with felony-level crimes, Public Act 19-187 has major implications. Perhaps the most important of these is that juvenile felony offenders are no longer automatically tried in adult courts.
More Options for More Offenders
Under the new law, it is now up to the court whether to the juvenile justice system to the adult system. For offenders whose cases remain in the juvenile justice system, this means having more protection and access to more resources not afforded to adults charged with similar crimes.
Less Access to Criminal Records and Less Recidivism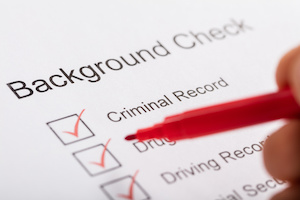 Another major impact? Allowing a greater number of juvenile offenders to move on after serving their sentences.
Under the new law, all records surrounding their charges and potential conviction will now be sealed, including those of juvenile felony offenders. This makes passing a background check in the future much easier.
The shift in focus away from taking strictly punitive measures and more toward rehabilitation ensures Connecticut's youth will have the best chances of becoming successful and contributing adults in our communities.
About the Author
Douglas D. Rudolph practices criminal defense law with two guiding principles in mind: that you are someone who deserves to be treated with dignity and respect, and that you are innocent until proven guilty. Those are beliefs that have served him well so far in New Haven and across Connecticut, where he has built a reputation as someone who truly cares about his clients and will fight aggressively for them. His work has earned him a number of prestigious awards, including landing on The National Trial Lawyers Top 40 Under 40 list two years in a row and being named to the Top 10 Under 40 by the National Academy of Criminal Defense Attorneys in 2018.
Client Reviews
Get in Touch
Fill out the contact form or call us at
(203) 343-7579
to schedule your free consultation.
1

Proven Record of Success

2

Free Consultation

3

Contact Us Today