What Acts in Connecticut Can Get You on the Sex Offender Registry?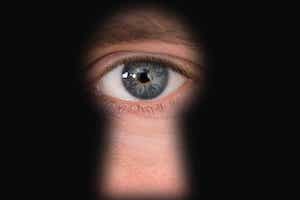 Being convicted of a sex crime in Connecticut is already difficult enough — especially when facing friends and family. As a part of your sentence, you may have even been required to register as a sex offender.
There are a wide variety of acts that can land you on the CT sex offender registry, and those crimes are grouped into three main categories: sexual violence, sex crimes involving minors, and non-violent offenses.
Let's take a look at some of the most common convictions that carry the requirement to register as a sex offender. If you still have questions about your specific case afterward — don't hesitate to reach out to an experienced Connecticut criminal defense attorney.
Sexually Violent Offenses
Any time a court deems a sex crime as violent, there will be a requirement to register as a sex offender with the state of Connecticut. Most often they are categorized as "sexual assault."
Some of those include first-degree sexual assault, aggravated sexual assault, second-degree sexual assault, and sexual assault against a spouse. Third-degree sexual assault, with and without a firearm, also qualifies as a sexually violent offense.
Generally speaking, sexual assault and other violent sex crimes require you to register for at least ten years on a first conviction. Plan on a lifetime registry if this isn't your first time being convicted.
Sexual Acts With a Minor
This category covers the broadest scope of sex crimes — everything from incest to child porn. Convictions are sometimes even secured without an offender ever even having contact with an actual child. Here are a few examples:
First-degree sexual assault of a minor (in this case, 13 years of age or younger) by someone two years older or more requires automatic lifetime registration on the offender registry.
Second-degree sexual assault can land someone on the list, usually for no more than 10 years.
Third-degree sexual assault charges requiring registration (length of time depends on other factors in your case) can accompany sex acts with a family member (incest).
Promoting prostitution with a minor is another qualifying crime. Additionally, possessing child pornography, enticing a minor through a computer, or employing a minor in an obscene performance will also put a perpetrator's name on the registry for ten years.
Non-Violent Sex Crimes in Connecticut
These offenses also generally carry a 10-year sentence to the registry for an initial offense, with a lifetime sentence being given for second offenses.
Voyeurism
Voyeurism occurs when a person maliciously films, photographs, or otherwise records a person, without their permission, in a situation where the victim would expect privacy (e.g. a bathroom, a hotel room when they're alone, etc.).
When the act is committed for the purpose of sexual gratification, it is a felony in Connecticut. The court does have discretion in regard to whether you will be required to register as a sex offender in this state.
Fourth-Degree Sexual Assault
Other forms of sexual assault include fourth-degree sexual assault. This entails repeatedly subjecting someone to sexual contact without their consent and can include what some perceive as victimless crimes like flashing.
Sex Offender Registration Can Negatively Impact Your Life
Landing on the sex offender registry can seriously impact your life. Offenders must register their names, upload a photo of themselves, and provide personal contact information (including a physical address) with the registry.
This registry is then available to the public to search, which means friends, neighbors, and employers would be able to find anyone registered on the list – including you.
Your best chance to avoid any impact at all is to work with an experienced Connecticut sex crime defense attorney before a judgment has been made on your case.
Once a sentence has been handed down, however, skip this step and face even graver consequences. Failure to register, or to even update information in a timely manner, is an additional felony and can result in a five-year prison sentence.
About the Author
Douglas D. Rudolph practices criminal defense law with two guiding principles in mind: that you are someone who deserves to be treated with dignity and respect, and that you are innocent until proven guilty. Those are beliefs that have served him well so far in New Haven and across Connecticut, where he has built a reputation as someone who truly cares about his clients and will fight aggressively for them. His work has earned him a number of prestigious awards, including landing on The National Trial Lawyers Top 40 Under 40 list two years in a row and being named to the Top 10 Under 40 by the National Academy of Criminal Defense Attorneys in 2018.
Client Reviews
Get in Touch
Fill out the contact form or call us at
(203) 343-7579
to schedule your free consultation.
1

Proven Record of Success

2

Free Consultation

3

Contact Us Today