Two Years Later: Police Photos Once Highlighted Stark Divide in Public Attitude Toward Drug Crimes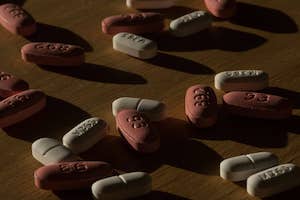 Although the following seems like eons ago in terms of today's ever-changing 24 hour news cycle, in 2016 the East Liverpool Police Department in Ohio commanded the American public's attention by posting the then-viral images of two people sitting in a car, overdosed from heroin, with a four-year-old child sitting alert in the back seat.  Privacy issues set aside, this unfortunate scene had people starkly divided.  Some people viewed the police's photos as perpetuating stigma, fueling a lynch-mob mentality towards vigilante justice against people afflicted with substance use disorder. Others saw the images as important in context of highlighting the collateral damage caused by the larger public health issue: the opioid epidemic, which is still burgeoning two years later. Others still just saw two people who needed to be punished for putting an innocent child in harm's way.
If the East Liverpool Police Department's purpose was to provide a harrowing reminder to the entire world of the collateral damage caused to innocent bystanders by a heroin crisis of epidemic proportions, they seemingly fell short, considering the short-term memory of public sentiment.  Without context, history suggests the photos did little more than contribute to a strict-punishment mentality of addiction via shaming people into the shadows – but change has slowly started to occur on the policy level.
Historically, drug and alcohol addiction has been viewed strictly as a moral issue. The problem is this view has informed public policy, which has created institutional barriers that prevent people from accessing appropriate treatment because they are disproportionately criminalized for what is now considered a very treatable medical issue. This mentality has fueled the failed War-on-Drugs, spanning the past 40 years, and costing us upwards of $1 trillion.
Clearly, we need to take a different approach. When America has 5% of the world's population, but 20% of the world's prison population, and with the increase in drug crimes, we clearly need to do a better job at addressing substance use issues. However, ironically, Connecticut's prison population is the lowest it's been since 1994, largely due to easing penalties for drug-related crimes.
The War-on-Drugs has done little to curb drug use and has been ineffective in preventing drug-related deaths. In Connecticut, the growing death rate is hard to ignore. 2017 Data from the Office of the Chief Medical Examiner reported that an average of nearly three Connecticut residents are dying every day from accidental drug intoxication. Connecticut is now on pace to hit more than 1,000 opioid-related deaths by the end of 2017, which would break 2016's record of 917 deaths.
Fortunately, reform has slowly begun to happen – although the Trump administration has been slow to respond. The Obama administration proposed a $1 billion included more than $1 billion to prevent overdose deaths by expanding treatment programs and options. Although the funding is far from guaranteed, it's a start in acknowledging the problem.
At the state level, Connecticut has taken a number of measures to address this problem.  In August 2017, Governor Malloy signed a bill that increases oversight of prescriptions for painkillers and requires certain individual and group health insurers to cover medically necessary, inpatient detoxification treatment, although this law is not as wide-reaching as previous bills. In 2016, a bill was passed that requires first responders to carry overdose-reversing drugs, limits initial opioid prescriptions to seven-day supplies in most cases involving acute pain, makes changes to a prescription monitoring program aimed at helping prescribers identify patients who could be misusing drugs, and charged the state's Alcohol and Drug Policy Council with developing a plan to reduce the number of opioid-induced deaths in the state.
But we still have a long way to go.
The East Liverpool photos briefly invigorated an online discussion around how the criminal justice system addresses crimes involving drugs. The question is whether the photos help or hurt efforts to create a more measured approach toward effectively addressing crimes involving drugs to not only reduce recidivism and protect the innocent but to get people the help they need. The answer: I honestly don't know. But we need to create a criminal justice system that does not disproportionately penalize those struggling with drug-related issues and a healthcare system that provides access to appropriate services to effectively treat addiction like the medical issue that it is.
About the Author
Douglas D. Rudolph practices criminal defense law with two guiding principles in mind: that you are someone who deserves to be treated with dignity and respect, and that you are innocent until proven guilty. Those are beliefs that have served him well so far in New Haven and across Connecticut, where he has built a reputation as someone who truly cares about his clients and will fight aggressively for them. His work has earned him a number of prestigious awards, including landing on The National Trial Lawyers Top 40 Under 40 list two years in a row and being named to the Top 10 Under 40 by the National Academy of Criminal Defense Attorneys in 2018.
Client Reviews
Get in Touch
Fill out the contact form or call us at
(203) 343-7579
to schedule your free consultation.
1

Proven Record of Success

2

Free Consultation

3

Contact Us Today