Quarantined? Remember, All CT Crimes Can Qualify as Domestic Violence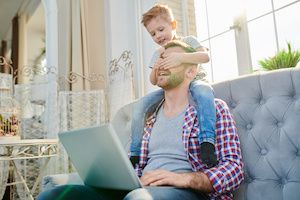 COVID-19 has had a dramatic impact on the everyday lives of people all over the world. One of the biggest changes? The government's request for citizens to "shelter in place."
Essentially, this kind of order calls for limited time outside your home to essential activities like work, medical appointments, or to get groceries.
Naturally, families and partners are spending more time together than ever and people are stressed. This can be a recipe for disaster sometimes, and worst-case scenario? We see a spike in domestic violence.
In Connecticut, those who face domestic violence charges can face some harsh penalties. That's why it's important to know what qualifies as domestic violence in Connecticut and the penalties associated with a conviction.
What is Domestic Violence in Connecticut?
Under Connecticut law, domestic violence, also sometimes referred to as family violence, is an incident usually involving physical harm, bodily injury, threatened violence, or assault that occurs between one household or family member against another.
Many different crimes can be charged as domestic violence as long as the act involves individuals of the same family or household. Three of the most common domestic violence offenses in Connecticut are threats to a family member, assault, and sexual assault.
Threatening a Family Member
One common criminal offense associated with domestic violence is threatening. According to the law in Connecticut, someone can be charged with a misdemeanor or felony threatening of a family member or partner.
Depending on how a threat is made, an offender may face either first- or second-degree threatening charges.
First-Degree Threatening: This is a Class D felony. The defendant must have made a threat with a firearm in order to be charged with this felony and can face up to five years in prison, a $5,000 fine, and probation as a result.
Second-Degree Threatening: When there is no weapon involved, a threat is classified as a Class A misdemeanor. A conviction usually carries a jail sentence that can reach one year, a maximum fine of $2,000, and a stint on probation.
Assault Against a Family Member or Partner
In Connecticut, assaulting a child, spouse, partner, or another member of the family can result in a charge of felony or misdemeanor assault.
How a person is charged depends on the severity of the victim's injuries and whether or not a firearm was involved. The penalties for assault are also broken down by degree:
First-Degree Assault: This is a Class B felony where a deadly weapon was used or there was intentional dismemberment or amputation. If convicted of these charges, the defendant can face a prison sentence of one to 20 years and up to a $15,000 fine.
Second-Degree Assault: This is a Class D felony and can result in a sentence of up to five years in prison, a fine of $5,000 and probation
Third-Degree Assault: This is a Class A misdemeanor and is the most common charge associated with domestic violence. If convicted, this carries a penalty of up to one year in jail, a $2,000 fine, and probation.
Sexual Assault
When someone forces themselves sexually on a spouse or partner, it is a Class B felony. A conviction carries up to a 20-year jail sentence. Fines can reach $15,000. It doesn't matter whether you're committed. No still means no.
Any Connecticut Crime Can Be Domestic Violence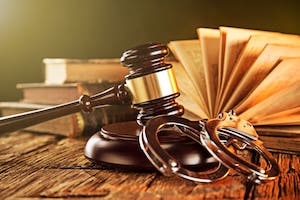 In today's post, we've only covered the three crimes most associated with domestic violence charges here in Connecticut. The fact is, any crime perpetrated against a family or household member can result in a domestic violence arrest, and the penalties can be stiff.
As you weather the coronavirus storm together with family, try to be patient with yourself and with one another. If it comes down to taking a walk or doing something you might regret, count that walk as essential business.
About the Author
Douglas D. Rudolph practices criminal defense law with two guiding principles in mind: that you are someone who deserves to be treated with dignity and respect, and that you are innocent until proven guilty. Those are beliefs that have served him well so far in New Haven and across Connecticut, where he has built a reputation as someone who truly cares about his clients and will fight aggressively for them. His work has earned him a number of prestigious awards, including landing on The National Trial Lawyers Top 40 Under 40 list two years in a row and being named to the Top 10 Under 40 by the National Academy of Criminal Defense Attorneys in 2018.
Client Reviews
Get in Touch
Fill out the contact form or call us at
(203) 343-7579
to schedule your free consultation.
1

Proven Record of Success

2

Free Consultation

3

Contact Us Today