Need a Fresh Start? Apply to Have Your CT Criminal Record Pardoned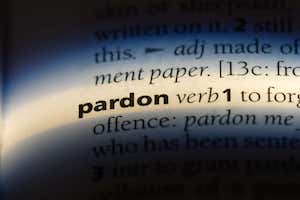 Sometimes people make mistakes. Whether it was a moment of youthful indiscretion or a lapse of judgment caused by alcohol, they simply happen.
At the same time, these mistakes can result in permanent criminal records. Still, that doesn't mean it's fair for a minor issue to follow you your whole life.
If you're a Connecticut citizen who's made a mistake, you might be eligible to get your criminal record pardoned, which could ultimately clear your record forever, no matter the original charge.
What are the Two Types of Connecticut Pardon?
There are two kinds of pardon available in Connecticut. These pardons can help you find work, housing, and generally make your life easier. They work differently and help you in unique ways.
Absolute Pardon
An absolute pardon is what you probably think of when you hear the word "pardon." With this, your charges are completely expunged from your criminal record. You will appear as though you have never been convicted when someone conducts a background search on you.
Certificate of Employability
A certificate of employability does not affect your criminal record. Instead, it makes it illegal for a company to discriminate against you due to your criminal history. Convicted offenders are not otherwise a protected class.
This certificate allows someone who has been convicted to get a job again. It also allows the grantee the right to hold certain types of licensing. For people with skills that require those licenses, this is the difference between finding a job and being unemployed.
Who is Eligible for a Connecticut Pardon?
These pardons do have guidelines regarding who may receive them. In general, the Connecticut Board of Pardons and Paroles must be convinced that you have learned from your mistakes. Furthermore, there is sometimes a waiting period before you are eligible, to watch for signs of recidivism.
Absolute Pardon Eligibility
The most important aspect of your eligibility for an absolute pardon is time. You are eligible for an absolute pardon three years after a misdemeanor conviction, and five years after a felony conviction.
You are never eligible for an absolute pardon if you have a federal conviction or your conviction is under any other state. Also, you are ineligible for a pardon whenever you have pending court cases.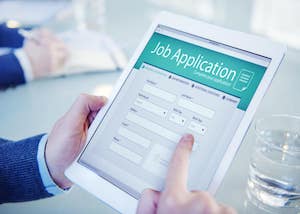 Certificate of Employability Eligibility
You can seek a certificate of employability as soon as you are sentenced. You are eligible for a certificate of employability no matter where you were convicted.
This pardon may require certain types of rehabilitation, but certainly worth the extra effort if it means being able to support yourself and live on your own because you are employed.
How Do You Apply for a Pardon in Connecticut?
The process of applying for a pardon is complicated and has many steps. Make a copy of all the paperwork you submit, in case anything gets lost in the mail.
Consult with a lawyer. You are most likely to fill out all of the paperwork correctly if you have someone on your side who is trained to help you.
File a petition for a pardon. This packet includes the majority of the forms you need to fill out.
Submit $25 and your fingerprints with the petition. You can get yourself fingerprinted at police stations around the country.
Get a copy of police reports for all of your arrests in the past ten years. This includes arrests out of state.
Get at least three letters of reference. Only one can be from your family. Community leaders are considered more credible, so look for people like religious leaders, employers, or teachers.
Write and submit a personal statement that explains you are sorry for and understand the effects of your crime.
Attend the pre-screening and the actual hearing that the Board schedules for you upon receipt of your petition. Bring a lawyer to these if you are concerned.
The Board of Pardons and Paroles Will Evaluate Your Case
Pardons are granted at the discretion of the Board of Pardons and Paroles. There are several reasons you may or may not be granted a pardon. The board takes into account your crimes, your work history, your personal references, any history of rehabilitation, and the time since conviction.
An Initial Denial From the Board Doesn't Always Mean No Hope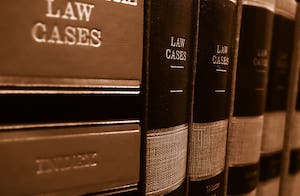 If your petition is denied, you must wait at least a  year before you resubmit. During this time, you can consult with a lawyer for the best ways to improve your petition.
One mistake doesn't need to affect your life forever. In Connecticut, you can look into a criminal record sealing/pardon, and get back into work. Put your past mistakes behind you, and improve your life with a pardon.
About the Author
Douglas D. Rudolph practices criminal defense law with two guiding principles in mind: that you are someone who deserves to be treated with dignity and respect, and that you are innocent until proven guilty. Those are beliefs that have served him well so far in New Haven and across Connecticut, where he has built a reputation as someone who truly cares about his clients and will fight aggressively for them. His work has earned him a number of prestigious awards, including landing on The National Trial Lawyers Top 40 Under 40 list two years in a row and being named to the Top 10 Under 40 by the National Academy of Criminal Defense Attorneys in 2018.
Client Reviews
Get in Touch
Fill out the contact form or call us at
(203) 343-7579
to schedule your free consultation.
1

Proven Record of Success

2

Free Consultation

3

Contact Us Today