Connecticut Offers Pretrial Diversion Programs for These Crimes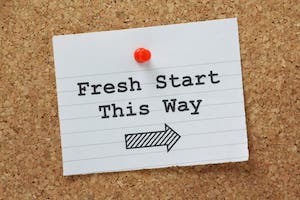 While the criminal justice system in Connecticut is certainly designed to administer punitive measures upon those who commit crimes, courts recognize that many offenders aren't career criminals – they simply made a mistake.
To help those that find themselves charged with non-violent crimes for the first time, Connecticut offers a second chance through pretrial diversion programs.
These programs address a variety of criminal issues and can help keep your criminal record clean. Here's what you need to know about taking advantage of Connecticut's pretrial diversion programs.
What is a Connecticut Pretrial Diversion Program?
For people facing their first criminal offense in Connecticut, they may be eligible for a pretrial diversion program. These programs are meant for low-level offenses. The crime cannot be violent, nor can it be sexual in nature.
The goal of these programs is to reduce crime by addressing underlying factors that may have led to criminal behavior. Think drug abuse leads to possession or trafficking charges.
They offer an opportunity for non-violent offenders to rehabilitate through the means of community restitution rather than criminal sanctions.
Successful completion can also help your Connecticut criminal defense attorney make cases for having your charges dropped and your criminal record expunged.
Learn more here about five of the most widely accessed pretrial diversion programs in Connecticut.
Family Violence Education Program (FVEP)
This program specifically targets those charged with family violence offenses. During the program, educational classroom hours must be completed.
After completion of the classroom component, the offender must complete a probation period (usually 1-2 years). Upon successful probation completion, charges can be dismissed.
Note, however, you are only eligible for this program once.
Accelerated Rehabilitation (AR)
This is a program that is basically a probationary period that includes things such as community service and counseling. First-time offenders charged with some minor traffic violations or crimes are eligible for this program.
It primarily serves those charged with a Class D felony or misdemeanor that is not likely to re-offend. Those charged with Class B or Class C felonies may also qualify if they are able to show the court good cause but repeat offenders will not be welcomed into the program.
Again, offenders are only eligible once. Additionally, they cannot have any prior convictions. It can last up to two years but successful completion can result in charges being dismissed.
Community Service Labor Program (CSLP)
This is a program for those convicted of a first-time drug paraphernalia offense or first-time drug possession Trafficking crimes and prior offenders are ineligible for participation.
Supervised Diversional Program
Veterans with mental health conditions and those with psychiatric disabilities can qualify for this program. It's also a program for people who have been charged with minor crimes or traffic violations. You must meet the same eligibility requirements as the AR program in order to enroll.
Pretrial Drug Education and Community Service Program (DECSP)
For individuals charged with possession of drug paraphernalia or possession of drugs. This is a 15-week program that includes a mix of education classes related to substance abuse and drug treatment, as well as community service if ordered by the court.
This program can be accessed three times at most. The third request often requires a show of good cause in court. Successful completion results in a complete dismissal of charges.
Pretrial Alcohol Education Program (PAEP)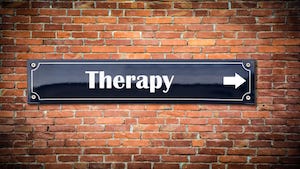 This is a program for those charged with driving (or boating) under the influence. It can last up to 15 weeks or for a court-specified amount of time, depending on the circumstances surrounding the case. Anyone with a commercial driver's license is ineligible for this program.
Pretrial diversion programs provide you with an opportunity to take a different path. They can be a great option for those charged with minor crimes for the first time and do not want a criminal record to follow them for the rest of their lives.
If you or someone you love is in that position, then exploring pretrial diversion programs in Connecticut may be your best opportunity to change directions and to clear your record when you've made a mistake.
About the Author
Douglas D. Rudolph practices criminal defense law with two guiding principles in mind: that you are someone who deserves to be treated with dignity and respect, and that you are innocent until proven guilty. Those are beliefs that have served him well so far in New Haven and across Connecticut, where he has built a reputation as someone who truly cares about his clients and will fight aggressively for them. His work has earned him a number of prestigious awards, including landing on The National Trial Lawyers Top 40 Under 40 list two years in a row and being named to the Top 10 Under 40 by the National Academy of Criminal Defense Attorneys in 2018.
Client Reviews
Get in Touch
Fill out the contact form or call us at
(203) 343-7579
to schedule your free consultation.
1 Proven Record of Success
2 Free Consultation
3 Contact Us Today