Beyond the Criminal Penalties of Connecticut Family Violence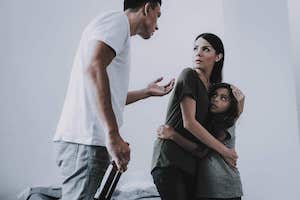 An accusation of family violence should never be taken lightly. Even if someone isn't accused in a criminal court, civil courts can impose plenty of penalties for family violence in Connecticut. These penalties can and will follow a person for life, making regular activities difficult.
Family violence is broader than you might think. Connecticut defines family violence as "an event between family or household members that either causes physical injury or creates fear that physical injury is about to happen." It's a serious accusation.
Understanding the potential penalties for a civil lawsuit judgment for family violence is the first step to maintaining your clean record.
Public Court Records in Connecticut
The first permanent result of a family violence accusation is the public court record. Once these cases make it to trial, by law they must be publically available. In Connecticut, there's a site that allows anyone to look up all court cases in the state, in fact.
That means that your name, the actions of which you're accused, and any judgments or damages awarded are permanently online. Even if the case was decided in your favor, having one of these cases go to court keeps your name attached to the accusations forever.
Many employers don't want to hire someone accused of family violence. It's a black mark on your record for the rest of your life, and could easily appear on a Google search.
Connecticut Protective Orders
If a family member wants to keep you far away from them, they can file for a protective order. Also known as restraining orders, these orders are designed to minimize or prevent contact between you and the filer.
They may require that you only contact them in a non-threatening manner, or they may completely prevent you from contacting them or going near them. They can even lead to you being forced to leave your home.
Furthermore, if you have a protective order against you, you are at risk of violating the order. A conviction for violating the order is a Class D felony, and you can wind up paying $5,000 in fines and spending five years in prison. This is true even if you were unaware of the violation.
Other Civil Suit Penalties in Connecticut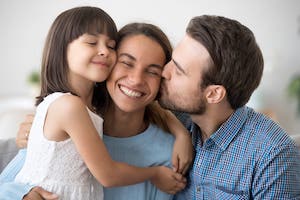 Finally, regardless of any criminal convictions for family violence, you still might face a civil suit. In Connecticut, family members can sue each other for injuries and damages.
If someone is accusing you of domestic violence in a civil case, they are usually accusing you of an "intentional tort." These are acts that cause harm, and the harm does not need to be intentional.
A good example of an intentional tort would be intending to scare someone, but accidentally hurting them. Someone might accuse you of domestic violence for pretending to hit someone but accidentally making contact. These kinds of cases can lead to incredibly high damages.
If you are ever accused of family violence, you're in a tight spot. The legal system has started taking these cases extremely seriously over the past decade. Your first step in this scenario should always be to contact an experienced Connecticut defense attorney.
An experienced family lawyer will help you navigate the legal system and avoid unnecessary penalties. Family violence is no joke; take it seriously, and find a lawyer who will help you no matter what.
About the Author
Douglas D. Rudolph practices criminal defense law with two guiding principles in mind: that you are someone who deserves to be treated with dignity and respect, and that you are innocent until proven guilty. Those are beliefs that have served him well so far in New Haven and across Connecticut, where he has built a reputation as someone who truly cares about his clients and will fight aggressively for them. His work has earned him a number of prestigious awards, including landing on The National Trial Lawyers Top 40 Under 40 list two years in a row and being named to the Top 10 Under 40 by the National Academy of Criminal Defense Attorneys in 2018.
Client Reviews
Get in Touch
Fill out the contact form or call us at
(203) 343-7579
to schedule your free consultation.
1

Proven Record of Success

2

Free Consultation

3

Contact Us Today