"A Nine-Minute Investigation": Client Acquitted of 10 Counts of Child Sexual Assault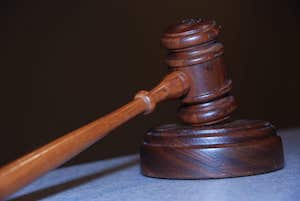 A Middlesex Judicial District jury acquitted our client of 10 counts of child sexual assault on Tuesday, May 24, 2022. The jury reached their verdict after five days of trial and approximately nine hours of deliberation.
This client was acquitted of 10 felony counts of sexual assault and risk of injury to a minor stemming from a 2019 arrest.
"[My client] maintained his innocence from day one and we are extremely pleased that justice prevailed in this case" said Attorney Douglas Rudolph, who led the defense team.
"This was a nine-minute investigation," Attorney Rudolph told the jury in his closing argument, referencing the recorded interview between State Police and the accused — only 9 minutes into the discussion of the allegations, the detectives told him they knew he was guilty of the allegations. "The police started with a conclusion, and they have been working their way backwards ever since."
The defense highlighted the hasty investigation and the egregious lack of investigative follow up on behalf of the State Police Central District Major Crimes Squad. Various contradictory or downright confusing details from the accusations were taken at face value, without any corroboration or fact-checking by police, despite ample opportunity to do so. For example, at various times throughout the investigation and trial, the abuse was alleged to have begun in either 2007, 2008, or 2009. Despite the allegations that the abuse began when the complainant's father was incarcerated, the police never looked up his incarceration history. At every point along the way, [the client] adamantly denied the allegations. But the police had already decided after nine minutes of speaking with him. This was a rush to judgement by police and in this case, justice prevailed.
About the Author
Douglas D. Rudolph practices criminal defense law with two guiding principles in mind: that you are someone who deserves to be treated with dignity and respect, and that you are innocent until proven guilty. Those are beliefs that have served him well so far in New Haven and across Connecticut, where he has built a reputation as someone who truly cares about his clients and will fight aggressively for them. His work has earned him a number of prestigious awards, including landing on The National Trial Lawyers Top 40 Under 40 list two years in a row and being named to the Top 10 Under 40 by the National Academy of Criminal Defense Attorneys in 2018.
Client Reviews
Get in Touch
Fill out the contact form or call us at
(203) 343-7579
to schedule your free consultation.
1

Proven Record of Success

2

Free Consultation

3

Contact Us Today